You know the precision, reliability and intelligence of Index parts are right for you. We offer a variety of ways for ordering parts: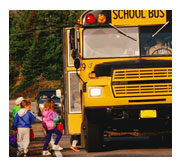 Original Equipment Manufacturers
Index provides components and custom-engineered products to original equipment manufacturers. We supply manufacturers in Heavy Duty Highway (Truck & Bus), Automotive, Construction, Agriculture/Lawn Care and Industrial industries. Some of our customers are:




If your company is an original equipment manufacturer, or if you need particular performance characteristics or design features for your application, click here, or give us a call. We want to help you enhance your product's performance. Contact us at 1-800-726-1737 or (360) 629-5200, Fax: (360) 629-0838 or E-mail: sales@indexsensors.com
OEM Dealer Networks
Index service parts are carried by customer dealer networks. Call your local dealer.








Aftermarket Independent Distributors
We are proud to have our products carried by independent heavy-duty parts distributors. Some parts can be rushed for next-day delivery. Call a distributor below, or follow the link to their website clicking their logo.


clfwarehouse.com
ARIZONA
Phoenix 602-352-1552
CALIFORNIA
Fresno 559-264-3015
Los Angeles 562-946-3341
Ontario 909-390-7999
Sacramento 916-372-1447
San Diego 619-477-0774
San Francisco 510-357-6448
WASHINGTON
Seattle 425-251-0258


reddotcorp.com
Corporate Headquarters
Red Dot Corporation
495 Andover Park E.
Seattle WA 98188-7657
USA
Phone: 206-575-3840
Distribution Center, Memphis
3961 Outland Road
Memphis, TN 38118-7020
USA
International Offices
Red Dot Europe
One Goddard Road
Whitehouse Industrial Estate
Ipswich, Suffolk IP1 5NP UK
Phone: 44 1473 406406

superiorturbo.com
World Headquarters
3745 Central Street
Detroit, MI 48210
(313) 842-4616
Toll Free: (800) 525-0164
Fan Clutch
3745 Central Street
Detroit, MI 48210
(313) 842-4616
Toll Free: (800) 525-0164
fanclutch.com
Diesel Injection Service
430 54th St. SW
Grand Rapids, MI 49548
(616) 531-1030
dieselgr.com
Stateline Diesel Service
25162 US Highway 12
Edwardsburg, MI 49112
(269) 663-8571
statelinediesel.com
Superior Turbo & Injection, LLC
211 North Jipson
Blissfield, MI 49228
(517) 486-0000
Direct from Index Sensors & Controls